30 YEARS OF EXCELLENCE - The Steve Carr Story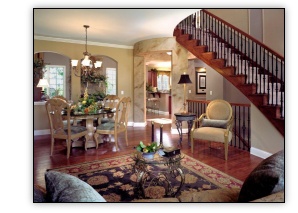 Steve Carr and Carr Building and Development are well known in the western suburbs for excellence in design and construction of single family custom homes. For over three decades, Steve Carr has crafted his company and built its reputation on superior quality, unique design and the highest level of customer satisfaction. "Our focus is on our customers," says Steve Carr, of Carr Building and Development, LLC. "When they are happy, we know we are doing a good job." The results are obvious. Cutting edge home designs, expert craftsmanship, and unrelenting attention to detail have resulted in Steve Carr Builder's exceptionally high customer satisfaction rating.

Industry experts and public acclaim have honored Carr with numerous awards for creativity and excellence in homebuilding. The company's showcase models host thousands of visitor each year and feature the newest trends in housing design and construction.

Over the years, the company has designed and built hundreds of exceptional custom and semi-custom homes to families in communities throughout the Western Suburbs. Expanding its success and using its tried and true talents and expertise in single family homes, the company has also made a name for itself in townhomes an condominiums. "We apply the same critical success factors in this market - customer satisfaction, unique designs, and superior quality", says Carr.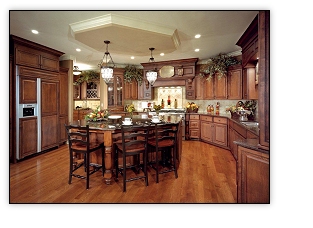 Another area of company focus is Naperville's downtown neighborhoods. Specializing in this area is natural for Carr Building and Development. Steve and his family were innovators and among the first to see the value in converting or replacing older homes close to Naperville's center. They have made their home in the downtown historic neighborhoods for over 20 years. In this custom home market, design is a critical factor, and Carr was proud to receive the 2003 / 2004 Community Choice Design Award for best custom home in Naperville's downtown neighborhoods. Carr Building and Development maintains a large inventory of homesites in downtown neighborhoods, and offers pre-designed homes of unique architectural style that can be modified to suite a customer's needs and built on these sites. In addition, they offer design/build services in which they work with clients to design and create truly custom homes. Community appreciation and customer satisfaction combine to confirm Carr Building and Development, LLC a leader in Naperville's downtown redevelopment.

Throughout its growth, the company has not lost sight of its core values-unique design, expert craftsmanship, and above all, the highest level of customer satisfaction. As Steve says, "We build our reputation with each new home." And he means it.